Pussy Pump- buy pussy pumps in nairobi kenya & africa sex toys shop +254723408602
$220
Pros
Safe material
Easy-to-use
Waterproof
Easy to clean
Nice design
Description
What Is A Clit Pump And Why Should I Use One?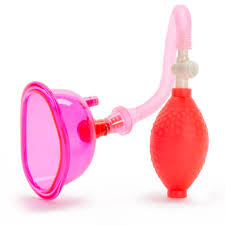 A clitoris pump  is a device that you place over your clitoris  that provides clitoral stimulation via a cunnilingus-like sensation. Its purpose is to enhance sexual arousal and pleasure, add additional stimulation, enlarge the genitals and depending on the toy potentially bring the person using it to orgasm.
Pumps sometimes include vibration along with the sucking sensation and some pumps go over the clitoris, vulva, and vagina for the entire genital area to become engorged. Some of these devices are even touch-free and handsfree — talk about a first class experience!
A lot of devices out there now use clit suction — from adult sex toys to personal care devices (*nudge wink*) to medical devices from sexual health companies that serve as a sex aid (similar to what Viagra might do for penile erections, but drug-free).
Clit pumps been around for a while — there are manual toys that you pump yourself and can have more control over the effect.  These aforementioned toys tend to be on the lighter side of the pump spectrum, but use similar principles of engorging the clit and are designed more with the intention of getting you off if you enjoy the sensation.
Clit pumps can be a great addition to your repertoire of pleasure products and open up a whole new world of pleasure—so long as you are careful with how you use them so you do not cause tissue damage by using them at too high of an intensity, especially for the stronger ones. Let's learn about how these little suckers work!
How Does A Clit Pump Work?
The pump draws blood into the clit and the surrounding tissues, promoting engorgement and erection. It's similar to the penis pumps out there that also use suction to bring blood flow to the penis to enhance both erection and appearance of the member, or nipple pumps that also do the same thing for nipple suction.
Clit pumps do not just have to be for arousal and orgasm. Along with bringing blood flow to the area, some people enjoy the appearance of a larger or more engorged genitals such as a large clit or vulva.
Tips For Starting Out
Like with any new toy or technique, we recommend starting slowly and lightly. Reason for this is that you need to know your body, your comfort level  and your limitations before you start exploring further . Use caution with pumps, because if you go too strongly, particularly with the stronger ones out there, you may cause tissue damage to your genital area, and that could feel awful.
We also recommend using a bit of water-based lube to help keep the seal consistent, since otherwise the vacuum suction sensation will be more difficult to maintain and may not feel as strong or consistent as you'd like.