Denta Defend- where to buy denta defend in nairobi kenya daresaalam tanzania sudan uganda +254723408602
$100
Prevents creation of cavities and tooth plaque
Fills microcracks in tooth enamel
Whitens and numbs tooth enamel
Description
DentaDefend is a toothpaste of new generation that provides healing effect on teeth and gums. In addition, DentaDefend toothpaste creates a protective layer and reduces the risk of caries by 90%.
Prevents creation of cavities and tooth plaque
Fills microcracks in tooth enamel
lastrly, it whitens and numbs tooth enamel
Denta Defend Description
Denta Defend Toothpaste formula is a blend of natural ingredients. They include Hydroxyapatite, Mint and Lime.
YES IT IS!! Denta Defend is now available in Kenya and its environs. Similarly,you just need to call 0723408602 and place your order.
Where can I buy Denta Defend Toothpaste?
Mensmaxsuppliments is the place to shop. In addition, the service for the customer is pleasant. You can call them using telephone number +254723408602. Alternatively you can visit their office in 2nd Floor Of Nacico Coop Chamber On Mondlane Street Opposite Imenti House.
Ingredients Of Denta Defend
1 Hydroxyapatite
2 Limonene
3 Menthol
4 Stevia
Hydroxyapatite is a naturally occurring mineral. Secondly, it is a mineral form of calcium apatite. Thirdly it is similar in morphology and composition to human hard tissues. Importantly as part of Dentadefend composition it fills the small pores of the enamel surface.
What Are The Side Effects Of Using Denta Defend Toothpaste
Generally, DentaDefend is a natural toothpaste devoid of any side effects.
Mint is an aromatic herb. It has been used for a long  time. In the same vein it aids with upset in the stomach. It is also used in products for oral care. This is because it freshens the breath. In addition it treats gum diseases.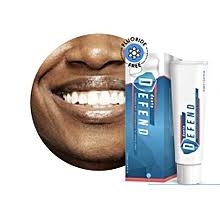 What Is The Price Of Denta Defend :
Denta Defend Toothpaste costs 8500Ksh. In-fact you can order this product by calling the Nairobi distributor using telephone number +254723408602. Alternatively you can visit their office in 2nd Floor Of Nacico Coop Chamber On Mondlane Street, Opposite Imenti House.
Stronger, Healthier Teeth and Gum
One toothpaste – multiple actions
Brighter, Whiter, Prettier Smile
DentaDefend whitening formula fights against plaque and tartar and defeats deep tooth staining.
Complete protection against plaque
Dental professionals recommend using DentaDefend toothpaste. This is because it fights plaque bacteria around your gum line.
Seals cracks and pores
Hydroxyapatite in DentaDefend seals pores and cracks by integrating into the structure of the tooth enamel.
Similarly Lime refreshes the breath. It also provides a polishing effect on the teeth.
Denta Defend Toothpaste is a new toothpaste designed for all people. This means it is unisex.  Hence it can be used by everyone to brighten their smile.
By the way DentaDefend does not only whiten the teeth. It also protects and heals gum problems. Furthermore it refreshes the breath. On the same note it fills cracks in the enamel.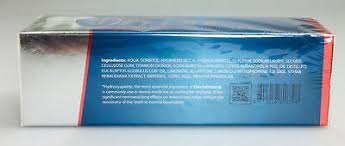 Let's have a look at 10 ways to whiten your teeth:
Brush with Baking Soda
Secondly, use Hydrogen Peroxide
Thirdly, use Apple Cider Vinegar
In addition, you can use activated Charcoal
Similarly, powdered milk and toothpaste
Likewise, coconut Oil Pulling with Baking soda
How To Use Denta Defend
Brush your teeth properly for optimal results.
Squeeze
1. Squeeze a little (about 2 pea grains) of the toothpaste on the toothbrush.
Brush
3. Brush thoroughly in vertical motion for at least 2 minutes,  first from the outer, and next from the inner side of the teeth.
Rinse
4. Rinse out with water
This toothpsaste also contains Mint. Generally, it is a calming and soothing herb with pleasant taste. Most importantly it gives a fresh breath and prevents  gum diseases.
Lime also freshens the breath. Additionally it has a polishing effect on the teeth.
Hydroxyapatite is a mineral form of calcium apatite. It is similar  to the human hard tissues. In the same vein you can  derive it from bones of various sources. This includes some species of marine coral.
Denta Defend Toothpaste CONCLUSION
In conclusion to buy Denta Defend Toothpaste in Kenya and teeth-care products or drugs get in touch with us. Above all we will help you all the way. Furthermore we have many products. They enhance your beauty. Additionally some can whiten teeth. This makes your smile radiant. Hence you will not be disappointed. Most importantly we will give you advice. In addition you will get products to help you. By the way it is advisable to eat healthy foods. For instance you should take enough water. This is because it keeps the body hydrated. Hence good for your teeth. Similarly, eating vegetables helps alot.  By the way smoking affects health. It can also lead to health complications. They include cancer and high blood pressure.